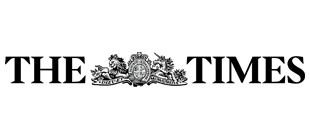 "The tomato sauce is rich and tangy. The cheese is milky and ripe. It is an incredible pizza. And it is less than a tenner" – Giles Coren
View article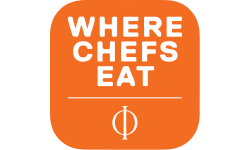 "I would say it is the best pizza I had in London. They make authentic pizza bases, and one creative with charcoal in it" Tam Storrar
View article

"Zia Lucia sets a new standard for high-street independents: Cheap friendly and democratic. Zia Lucia has a friendly, family feel, menu is authentic with the modern addition of some "healthy" bases. I stuck with the Margherita and was rewarded with a superb base – thin, chewy, a tomato sauce that might just be the most relaxed evocation of Italian good taste since Moniva Vitti in l'Avventura and a judicious strewing of cheese."
View article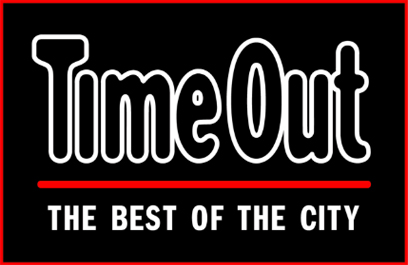 "Zia Lucia is your new favourite non-family member. The name is Italian for 'Aunt Lucy', and the kindly looking lady smiling out at you from its logo was the inspiration for this lovely neighbourhood pizzeria. While its branding, flavours and atmosphere are bang on-point, the place still pulses with the sort of old-fashioned charm you only find at an Italian family feast.
Different doughs give the menu its USP: there's a deliciously nutty wholemeal option, an impressive-looking vegetable charcoal one that's said to ease digestion, and a gluten-free crust that's been getting rave reviews from those avoiding nature's elastic.
It doesn't matter what you end up ordering, because every last ingredient is of the utmost quality."

"So this is the real thing, as Italian as it comes: Holloway Road never had it so good before.
The pizzas are classy, made from 48-hour slow fermented sourdoughs, twirled by a showy pizzaiolo and cooked in a fierce wood-fired oven.
There's a choice of bases, traditional, wholemeal and a new one on me, the vegetable charcoal, quite black. All the pizza bases turned out to be surprisingly digestible."
View article
"This is the kind of neighbourhood joint you dreamt of: warm, friendly staff, a warm, friendly pizza oven, a buzzy atmosphere and food made with top-quality ingredients.
The dessert pizza has a Nutella-staffed crust (yum!) with sliced fruit on top, and drinks include some damn fine Prosecco. Magnifico!"
View article
"As well as serving 48h slow fermented doughs, the Wembley branch has a burrata bar serving creamy cheese from Puglia with sides such as spicy spianata salami"
View article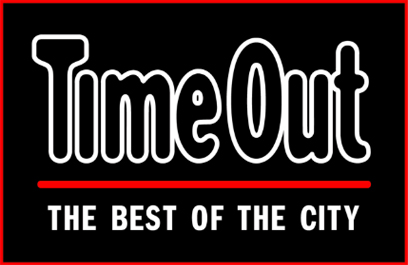 "One of the best Hammersmith restaurants"
Best Local Restaurant, Holloway & Hammersmith
View article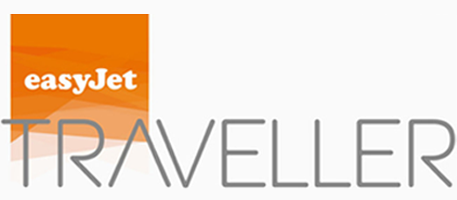 "Head here when you need to step up your pizza game. Choose from a charcoal, wholemeal, gluten-free or traditional base and go for the dreamlike Arianna with sausage, goats cheese and truffle honey.
Indecently good!"
View article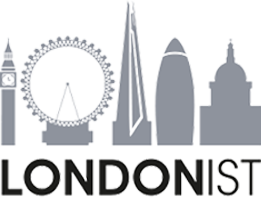 "This Holloway Road pizzeria only opened in June 2016, but their range of dough options — vegetable charcoal, wholemeal and gluten free — already has a loyal following. For the traditionalists there's the 'nduja — tomato, mozzarella, spicy sausage. For those wanting to mess with all laws of man and pizza, there's the Andrea Pirlo — mozzarella, gorgonzola, apple and truffle and olive sauce."

"Looking after your digestive health but want a slice? Try the charcoal base pizza at Zia Lucia"

"Zia Lucia is a respectable little outfit, with a rustic-inspired interior, an authentic wood-fired oven. But the star draw, aside from the warm service, is the pizzas themselves. Drinks are cheap and generously portioned, as are starters and salads (the roasted butternut squash with sun-dried tomatoes, artichokes and capers is best)."
"Dough. It's the new rock'n'roll. And at Zia Lucia it's well and truly the star of the show."

"Anyone doubting Holloway Road has an appetite for new restaurants should head to Zia Lucia. There they'll find a young, excited crowd hungry for bright lights, pizza and novelty. Apparently some locals have been going every night since it opened."
View article

"You might wonder why a revolution hasn't happened in terms of the dough in pizzas? After all, the main ingredient of pizza is the dough. Well the opening of Zia Lucia on Holloway Road is about to modernise our expectations of a premium pizza-dining experience.
The roasted aubergines, courgettes and peppers looked colourful and tasted juicy and appetising. It is the choice on the dough for the pizza that really makes Zia Lucia stand out amongst the crowded marketplace: they offer traditional, gluten-free, wholemeal and vegetable charcoal. They prepare the dough using a traditional formula with a 48 hour slow-fermentation process. This results in a chewy dough which absorbs the toppings much better than the Roman style thin and crispy varieties. All the options we tried were surprisingly digestible especially the charcoal variety which is known to have 'digestive gas-absorbing capabilities.
Here's hoping they are willing to start new branches in other areas of London, because we would all like an Auntie Lucia in our neighbourhood."
"Service was friendly and above all swift. Most importantly though, the pizza was delicious. I opted for a margherita (because it's the best marker of whether a pizzaiolo is worth his salt) with half of it covered in nduja (because I just love nduja).
Great stuff. I went with "traditional" dough but was intrigued with the range of dough choices. Next time I'll probably go for the charcoal."
"Admittedly, we were slightly taken aback when we first saw Zia Lucia's charcoal based pizzas. They looked charred but rest assured, they tasted great. The Arianna with mozzarella, fresh sausage, taleggio goats cheese, pecorino and truffle honey was a winning combination."

"The focaccia was a triumph – a little charred, a little chewy, a little crispy, and the perfect accompaniment to the meats and cheeses we were sharing.
Salty cured meats, creamy burrata, tangy dolcelatte, and goat's cheese paired with honey? What a way to start the meal. On the wholemeal base we opted for the Vegana – butternut squash cream, fresh tomatoes da campo, asparagus and sun dried tomato.
The butternut squash was delicious with an awesome creamy, silky mouth feel. A winner of a vegan pizza, just as it is, without added cheese."

"The nduja (imagine a spreadable salami) was properly spicy, none of this half-hearted bit of heat business, but it does come all the way from Calabria so of course it's the real deal. It was the pizza which first caught my eye when I was glancing down the menu, and it lived up to expectations.
I can't really find a single blip in our meal at Zia Lucia; this is pizza done right. The quality of the ingredients they use is obvious and the pride they take in their food, even more so.
The team were attentive and efficient, confidently managing the packed dining room and the huge queue that developed throughout the evening."
"Excellent, properly Italian pizzeria that will have north Londoners beating a path to its door"